Presented By: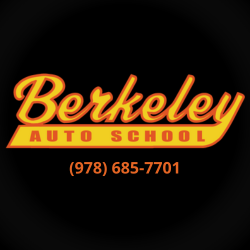 Mike Yirrell, 7/8 Boys Blue
Mike stepped up to play goalie last year and has started to excel in the position as he enters his 2nd year. While Mike enjoyed being the only goalie last year, he's been a good sport this year, sharing the net responsibilities with Trey, who moved up to the team this year and also plays goalie. This past weekend, Mike was peppered with shots from Dracut and only allowed 3 goals. He made some unbelievable stops helping to secure the 8-3 victory for the 7/8 boys team. The coaches really appreciate the hard work he's been putting in at this position and his willingness to share the net with a younger player.
Presented By:
Lily Goor, 3/4 Girls Black
Lily comes to practice and game every single day with the best attitude. When I ask her what position she wants to play her response is usually-"I'll play anything coach." This is her first year playing and has already shown so much improvement, and this weekend scored her first goal! She is a great addition to our team!
Previous Winners:
Quinn Laflamme, 7/8 Girls White

Quinn is a true team leader. She is always cheering her teammates on and offering words of encouragement. She listens intently to the coaches, takes instruction and is constantly working to improve her skills. On the field, Quinn can easily transition between offense and defense and always gives everything she has.

Joel DiPietro, 5/6 Boys Blue

Joel is one of our new players playing in his first season. He shows up at every practice ready to play and has a great attitude. He's willing to play any position on the field and is the first one to raise his stick when the coach needs a volunteer. He tries hard at practices and it's paying off in the game, as he is getting better and better each week. We had a tough game this week in the pouring rain and he played both middie and attack for us, and he made solid contributions to the game—making catches, setting picks, and playing transition defense. Keep up the good work!

Rylie Whittaker, Girls 3/4 White

Rylie is an all around great kid. She demonstrates a can do attitude at practice and games and is a great role model for the younger girls on the team. She actively listens to coaches when they are giving instruction and is willing to play any position during the game. Her willingness to be a team player is very much appreciated by coaches and teammates. Also with the other team being down players she stepped right in to play in their game despite being at the field all morning because her sister's team had a double header.

Logan Couture, Boys 3/4 Black

Logan is brand new to the sport of Lacrosse this season and the effort and hard work he has put in to learn the game during this first month of the season has been outstanding. He is always attentive listening to coaches during drills, and gives a maximum effort during practices and our one game this season. With this effort, we as coaches have seen a rapid increase in his abilities and confidence on the field.

Lola Enos, Girls 3/4 Black

Not only is Lola a skilled player, but she always tries her best every week and listens to her coaches for ways to improve! This week she stood out because of her sportsmanship. We had a sizable lead and the coaches were trying to get the girls to hold off on scoring to give the opposing team an opportunity to get the ball. Lola had the opportunity to score more than once, but instead, she listened to her coaches and passed the ball. It may have been hard to give up that shot, but she knew it was the right thing to do. She is a great player and great teammate.

Caleb Rossi, Boys 3/4 Black

Despite being one of the youngest kids in the age group, he is absolutely one of the leaders of the kids on our team, he was the first to step up and play goalie. Soon, it became playing goalie for two straight hours for both 3/4 teams, against what turned out to be some very skilled squads from Ipswich. Despite what everyone would describe as a very tough day for a keeper, Caleb displayed the class and poise of someone twice his age. He didn't complain and continued to support and help his teammates. Caleb battled all day and made some truly fantastic saves.